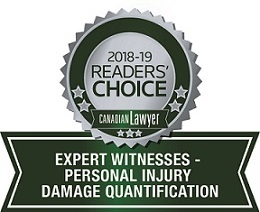 Brown Economic was voted to be the top economic expert witness firm in Canada.
---
As forensic economists who abide by NAFE's definition and ethical principles, Brown Economic Consulting has the experience, expertise and resources to offer the highest quality in court-ready reports, quantum expert witness testimony and on-line damages calculators.
Order Canada Law Book's Damages: Estimating Pecuniary Loss, release #32 (December 2022)
Economic Loss Calculators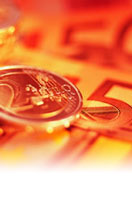 Brown Economic Consulting offers 5 easy-to-use economic loss calculators for quick, accurate, cost-effective damage estimates:

---
»
News and Updates
»
Subscribe to our Newsletter
»
FATALITY CASES - Quantum Overview
»
Wage Deficit Approach (WDA)
»
Checklists & Diaries
---
** Cara Brown's CV **
Brown Economic Consulting quantifies economic damages relating to loss of income, cost of care and loss of housekeeping capacity that occur due to personal injury or wrongful death.