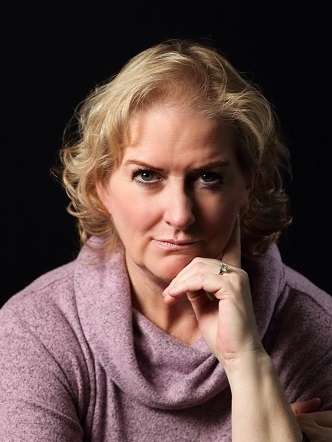 Cara L. Brown, B.A.(Hons.), M.A.
President
Office: Calgary
Ext. 201
Education
| | | |
| --- | --- | --- |
| Graduate Econometrics course (audit) | | University of Calgary, 1996 |
| Graduate Labour Economics course | | University of Calgary, 1995 |
| M.A. Economics (Economics & Law) | | University of Calgary, 1988 |
| B.A. Economics (Honours) | | University of Calgary, 1986 |
»
Ms. Brown's Curriculum Vitae
(pdf)
Ms. Brown has more than 33 years of consulting experience as a forensic economist. She has written and signed more than 20,000 forensic economic assessments and testified in virtually every province and territory in Canada in more than 150 trials. Ms. Brown has also been qualified to give evidence in the US states of Texas and North Dakota. While accepting assignments to complete forensic economic assessments from lawyers across the country, Ms. Brown has regularly published articles which have appeared in the Alberta Law Review; Advocates' Quarterly; ACTLA's The Barrister; TLABC's The Verdict; OTLA's The Litigator; STLA's The Advocate; and Canadian Defence Lawyers' publication entitled HEARSAY. Ms. Brown has also been asked to present at more than 75 various legal education seminars and trial lawyers' conferences since 1990.
Ms. Brown graduated with her Honours degree in Economics in 1986 and with her Master of Arts degree in Economics in 1988, both from the University of Calgary. She embarked on a career as a forensic economist with Dr. Chris Bruce in the fall of 1988. From 1988 to 1995, Ms. Brown prepared and signed personal injury/wrongful death assessments with Dr. Bruce and authored economic disadvantage and pension loss assessments for family law clients. During these early years, Ms. Brown testified on more than 50 occasions in the Western provinces, along the way improving the economic data and methodologies contained in the economic assessments.
In 1995, Ms. Brown established Brown Economic Consulting Inc. to provide economic assessments in any and all cases where earnings are interrupted or not maximized due to an intervening event (injury, accident, slip and fall, malpractice, sexual assault, wrongful imprisonment, or divorce). Since 1995, Ms. Brown has focused on honing economic assessments as they undergo continuous improvement: finding the best data sources, fashioning the assessments to meet provincial norms and protocols (like Alberta's civil practice note no. 5), and tailoring them to individuals. That same year, Ms. Brown joined the National Association of Forensic Economists (NAFE), which is a US-based organization of forensic economists. As a NAFE member, Ms. Brown has presented at various NAFE conferences and has published articles in the organization's peer-reviewed journal, The Journal of Forensic Economics. The assessments that Brown Economic Consulting prepares abide by NAFE's ethics statement.
Also in 1995, Ms. Brown approached the University of Calgary with a proposed curriculum for a new course called "Women, Work & the Economy" and offered to teach it. The University of Calgary accepted the proposed course and curriculum, and Ms. Brown taught this course in 1996, 1998, and 1999 while operating her consulting firm. Contemporaneously, Brown's Economic Damages Newsletter was created, a monthly periodical that is available at no charge to established and prospective clients. There is now an archive of more than 250 issues of Brown's Economic Damages Newsletter; for an index of topics, see Brown's newsletter topic index.
In 2001, Thomson Reuters published Ms. Brown's text, Damages: Estimating Pecuniary Loss. The 30th edition of Damages was released in 2021, the 20th anniversary year of the book. See Damages: Estimating Pecuniary Loss for a list of the chapters contained in Damages and the main updates that have been done since 2001.
In 2008, Ms. Brown became a member of the American Academy of Economic and Financial Experts (AAEFE). Having started working with Statistics Canada's disability surveys since the early 1990s, Ms. Brown summarized her analysis of Statistics Canada's 2001 & 2006 Participation and Activity Limitation (PALS) survey, the successor to the Health and Activity Limitation Survey (HALS), and this analysis was published in the Journal of Legal Economics, a peer-reviewed journal associated with AAEFE. Ms. Brown has continued this analysis with the successor to the PALS surveys, the Canadian Survey on Disability (CSD), which has been conducted in 2012 and 2017. The methodology developed by Ms. Brown, namely the "wage deficit approach" (WDA), is used in many assessments that Brown Economic prepares, and has been accepted in Alberta courts (the only province to date in which Ms. Brown has had the opportunity to present this approach). See Wage Deficit Approach (WDA).
Throughout her academic and professional career, Cara was an outstanding world-class athlete in the Canadian sport of Ringette. She is listed in the 2000 edition of Who's Who of Canadian Sport and was inducted into Ringette Canada's Hall of Fame in 2002. Since 2002, Cara has sponsored two scholarships for ringette players attending university in Canada each year, who are selected by Ringette Canada. In 2021, Sudbury Star interviewed Cara about her dual ringette career in Sudbury (1973-1983)and Calgary(1983-2000).